Logomania is the trend of wearing logos on clothing, and while it has been around for a while, a new way to wear logos has been emerging – the logomania manicure. While there are many ways to achieve this look, the basic idea is to have one or more logos as part of your nail art. Whether you choose to use nail stickers, stamps, or freehand painting, adding some logos to your nails can add a fun pop of color and personality to any outfit. So, if you're looking for a new way to show off your style, give the logomania manicure a try!
How to get the perfect logomania nail manicure?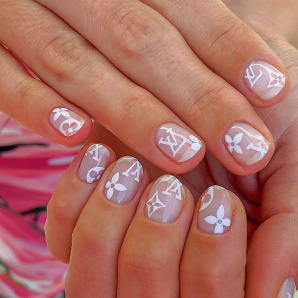 Logomania is the newest manicure trend that has been sweeping the nation. This look is all about using logos and other graphic designs as part of your nail art. There are many ways to create a logomania manicure, but the most popular technique is using a vinyl stencil.
If you're new to logomania, start by picking a simple design. Once you've got the hang of it, you can move on to more complex designs. To get started, here are a few easy steps:
Paint your nails with a base color. Any color will do, but black or white work best for creating bold designs.
Cut out a vinyl stencil in the shape of the logo or graphic you want to use.
Peel the backing off of the stencil and place it on your nail.
Paint over the stencil with a contrasting color.
Remove the stencil and repeat on all of your nails.
Seal your manicure with a top coat, and you're done!
If you're feeling adventurous, you can also try creating your logomania designs. Just use a graphic design program to create a logo or graphic and print it out onto a vinyl stencil. Happy nail art!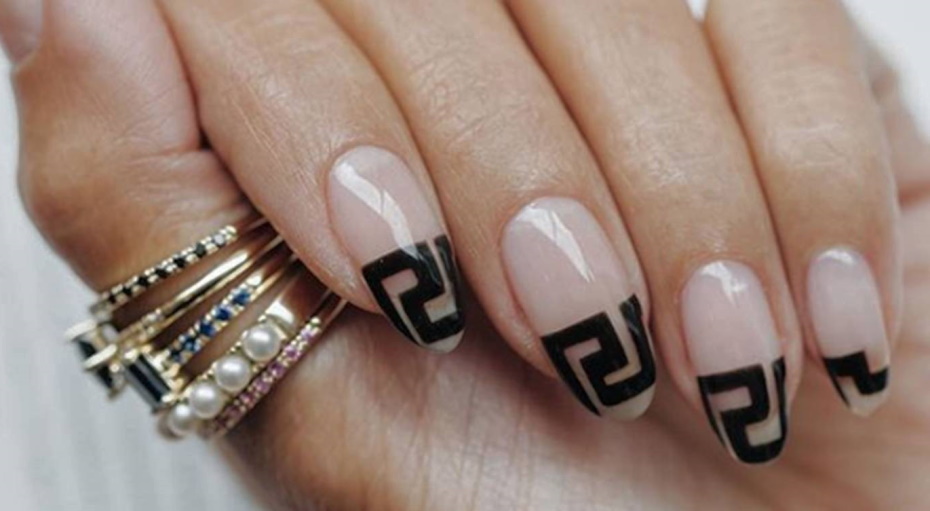 Logomania nail art featuring Chanel, Gucci, and Fendi
If you're a fan of high-end fashion, you're going to love logomania nail art. This trend features nail art designs inspired by the logos and branding of famous fashion brands like Chanel, Gucci, and Fendi.
There are lots of ways to get creative with your logomania nails. You can use the actual logos as stencils or create your own designs inspired by the brands' iconic colors and patterns. Whatever route you choose, make sure your nails look polished and chic.
To really give your nails an extra luxe touch, try using some high-quality nail polish brands like Chanel or Dior. And don't forget to top it all off with a glossy top coat – nothing says high fashion quite like a shiny mani!