Have you ever wondered what the best hair color for your skin tone is? Well, wonder no more! Mahogany hair color is the perfect shade for anyone with a warm skin tone. This beautiful color is flattering on all skin types and can be customized to match your unique personality. Read on to learn more about mahogany hair color and how to get the perfect look for you.
The perfect shade of mahogany hair color for you
As you know, there are a million different hair colors out there. But mahogany is the way to go if you're looking for a truly stunning shade.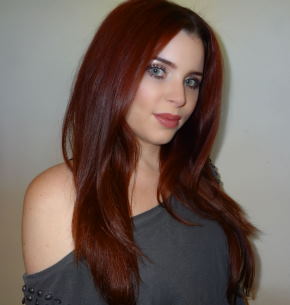 This rich, reddish-brown hue is perfect for those with warm skin tones. It brings out your skin's natural glow and makes your eyes pop. Plus, it's just plain gorgeous.
If you're thinking about dyeing your hair mahogany, here are a few things to keep in mind. First, this color looks best on healthy, well-conditioned hair. So make sure to use a deep conditioning treatment before you color your locks.
Second, this shade will require some upkeep. You'll need to use a red shampoo and conditioner to keep your color vibrant. And if you plan on swimming or spending time in the sun, be sure to use a heat protectant spray to keep your hair from fading.
Third, this is a high-maintenance color. If you're not up for touch-ups every few weeks, you might want to consider another shade. But if you're willing to put in the work, mahogany hair is stunning.
How to create mahogany hair color
Mahogany hair color is a beautiful, rich shade that can really make a statement. If you're thinking of going mahogany, here's everything you need to know about the color, from finding the right shade to upkeep.
Choosing the right mahogany hair color: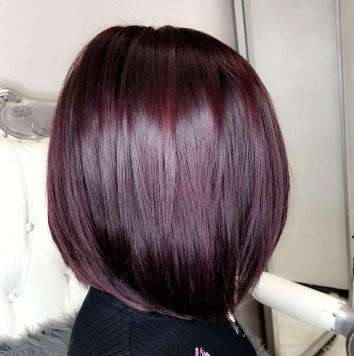 The best way to find your perfect mahogany hair color is to consult with a professional colorist. They'll be able to help you find a shade that works well with your natural coloring.
Upkeep for mahogany hair color:
Mahogany hair color can be high-maintenance, so it's important to be prepared for extra work when you go this route. Be sure to use shampoo and conditioner formulated for color-treated hair, and use a deep conditioning treatment once a week to keep your hair healthy and hydrated.
You should also avoid over-washing your hair, as this can strip away the color. When you wash it, use lukewarm water and avoid rubbing your hair too harshly with a towel. Instead, gently squeeze the excess water out of your strands.
As with any hair color, mahogany will eventually start to fade. To help prolong your color, use a color-safe hairspray or serum when styling. And be sure to touch up your roots every few weeks to keep your color looking fresh.